GO BACK
Emei sect of martial arts
Time:&nbsp16th&nbspAugust, 201746pan>
详情: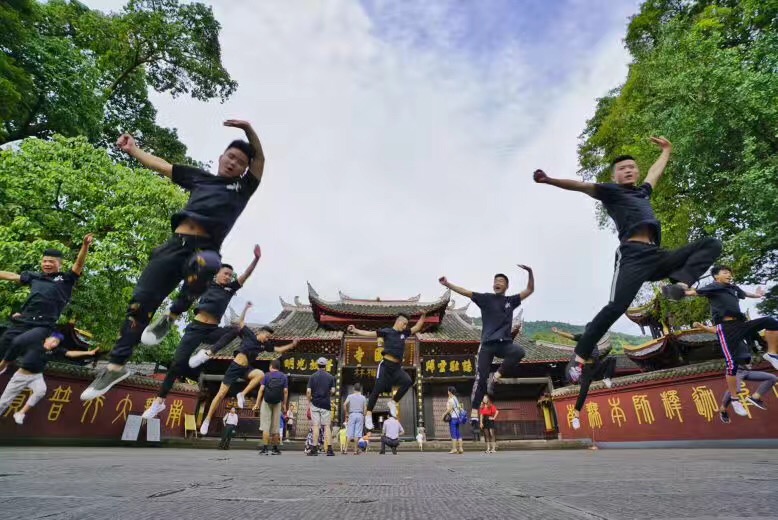 Photo by Yan Guoliang/China.org.cn
It was the morning of an early autumn day. Qiao Zhengquan, an inheritor of the intangible cultural heritage Emei Sect of Martial Arts, showed up at the Baoguo Temple of Emei Mountain, Sichuan as usual. Here, amid the crisp cool air and bathed in the rays of the morning sun, Qiao and his students practiced the martial arts.
A lean man with a courageous and decisive look, 44-year-old Qiao has been practicing martial arts for over 30 years. Besides coaching students, he has another job to do every morning at the Baoguo Temple: introducing the Emei Sect of Martial Arts, especially its merits for health preserving, to tourists both from home and abroad free of charge.
So far, he has coached tens of thousands of students and communicated knowhow on preserving health through the arts to thousands of tourists.
It was the morning of an early autumn day. Qiao Zhengquan, an inheritor of the intangible cultural heritage Emei Sect of Martial Arts, showed up at the Baoguo Temple of Emei Mountain, Sichuan as usual. Here, amid the crisp cool air and bathed in the rays of the morning sun, Qiao and his students practiced the martial arts. [Photo by Yan Guoliang/China.org.cn]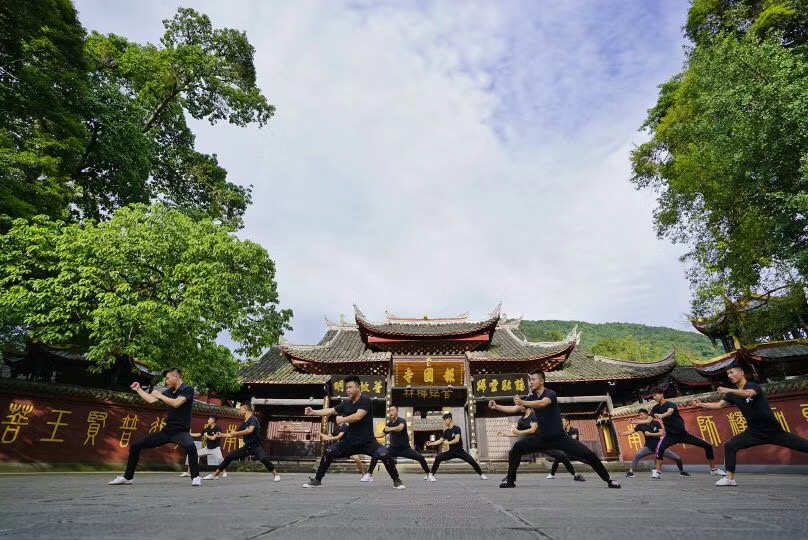 It was the morning of an early autumn day. Qiao Zhengquan, an inheritor of the intangible cultural heritage Emei Sect of Martial Arts, showed up at the Baoguo Temple of Emei Mountain, Sichuan as usual. Here, amid the crisp cool air and bathed in the rays of the morning sun, Qiao and his students practiced the martial arts. [Photo by Yan Guoliang/China.org.cn]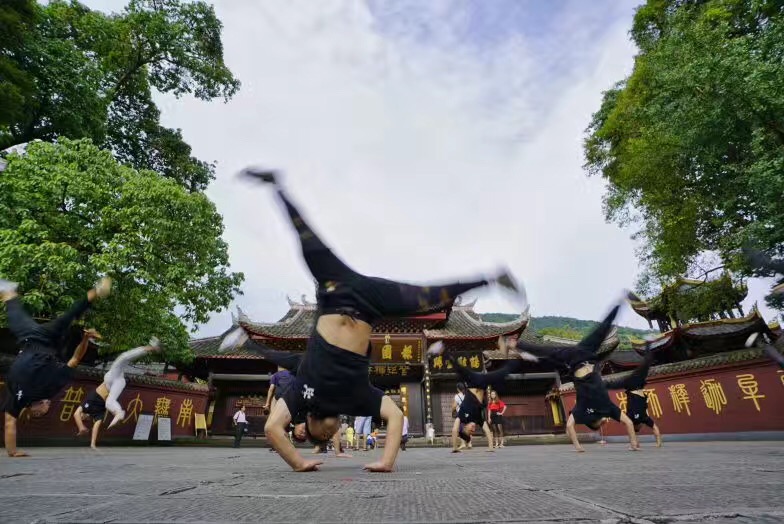 It was the morning of an early autumn day. Qiao Zhengquan, an inheritor of the intangible cultural heritage Emei Sect of Martial Arts, showed up at the Baoguo Temple of Emei Mountain, Sichuan as usual. Here, amid the crisp cool air and bathed in the rays of the morning sun, Qiao and his students practiced the martial arts. [Photo by Yan Guoliang/China.org.cn]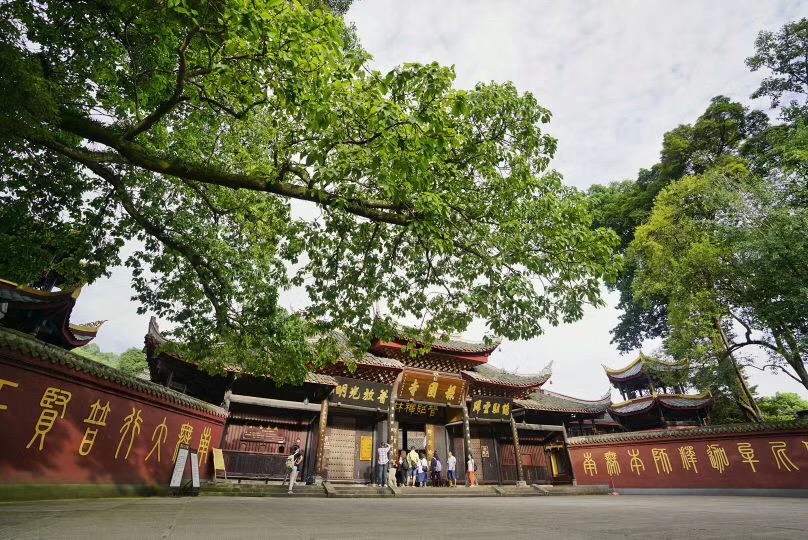 It was the morning of an early autumn day. Qiao Zhengquan, an inheritor of the intangible cultural heritage Emei Sect of Martial Arts, showed up at the Baoguo Temple of Emei Mountain, Sichuan as usual. Here, amid the crisp cool air and bathed in the rays of the morning sun, Qiao and his students practiced the martial arts. [Photo by Yan Guoliang/China.org.cn]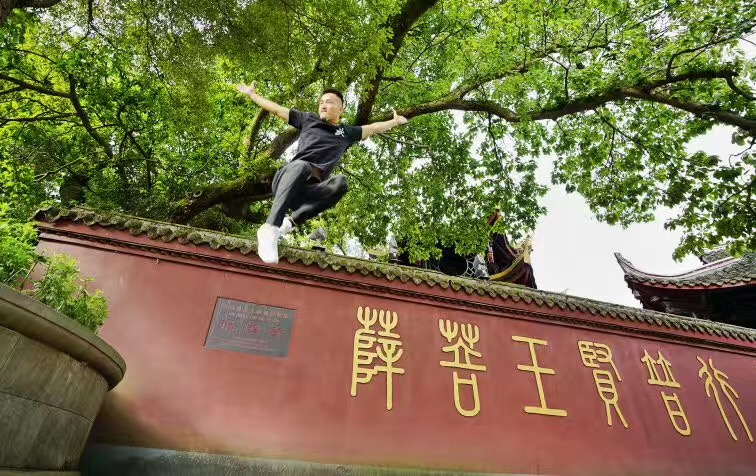 It was the morning of an early autumn day. Qiao Zhengquan, an inheritor of the intangible cultural heritage Emei Sect of Martial Arts, showed up at the Baoguo Temple of Emei Mountain, Sichuan as usual. Here, amid the crisp cool air and bathed in the rays of the morning sun, Qiao and his students practiced the martial arts. [Photo by Yan Guoliang/China.org.cn]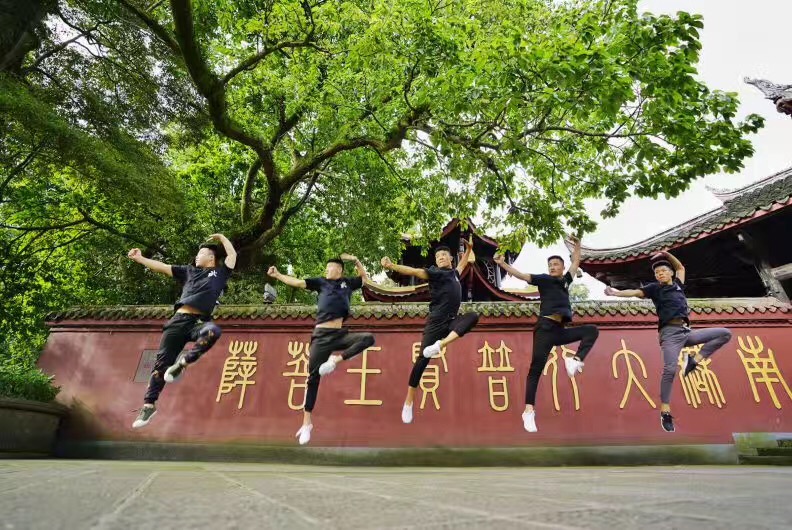 It was the morning of an early autumn day. Qiao Zhengquan, an inheritor of the intangible cultural heritage Emei Sect of Martial Arts, showed up at the Baoguo Temple of Emei Mountain, Sichuan as usual. Here, amid the crisp cool air and bathed in the rays of the morning sun, Qiao and his students practiced the martial arts. [Photo by Yan Guoliang/China.org.cn]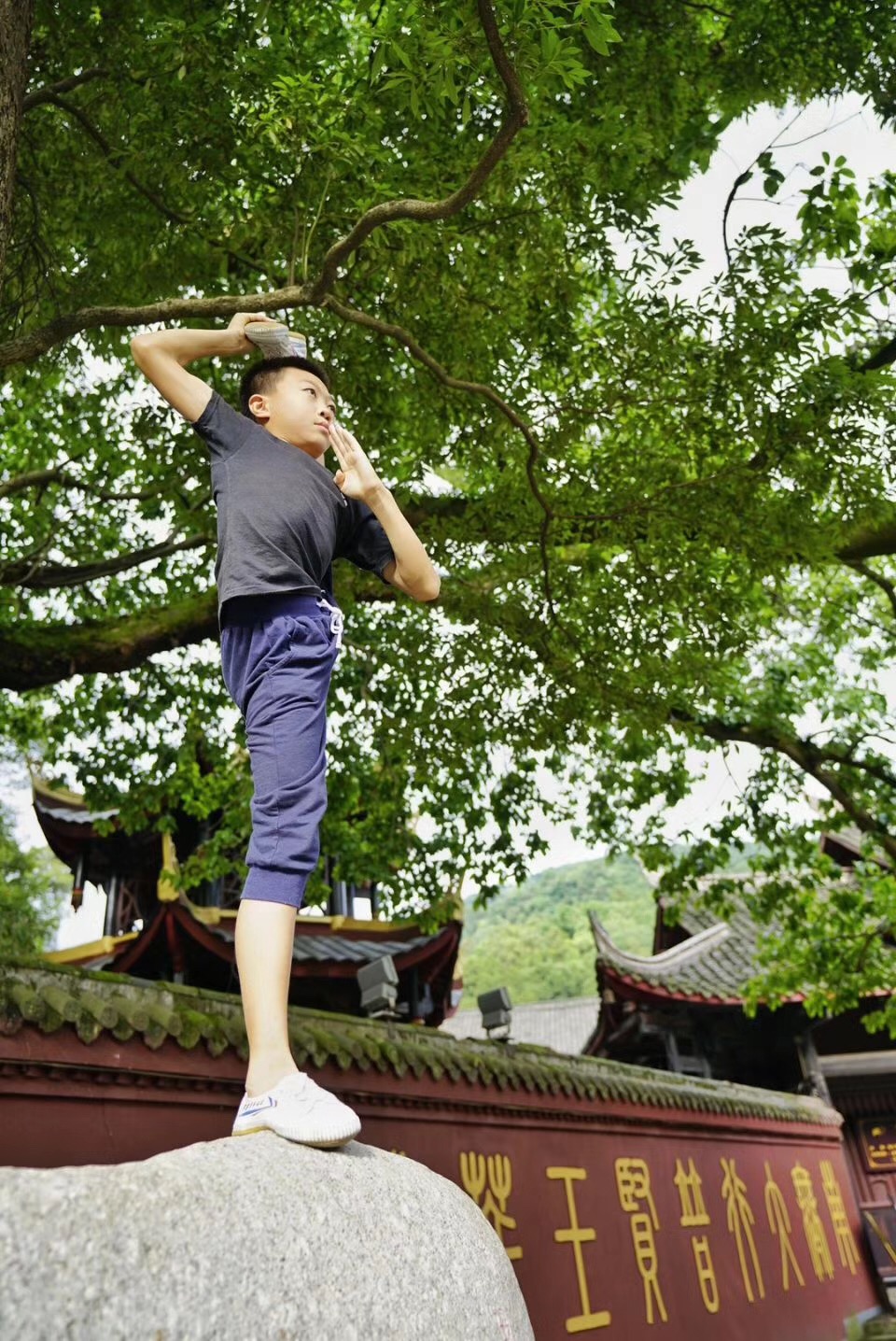 It was the morning of an early autumn day. Qiao Zhengquan, an inheritor of the intangible cultural heritage Emei Sect of Martial Arts, showed up at the Baoguo Temple of Emei Mountain, Sichuan as usual. Here, amid the crisp cool air and bathed in the rays of the morning sun, Qiao and his students practiced the martial arts. [Photo by Yan Guoliang/China.org.cn]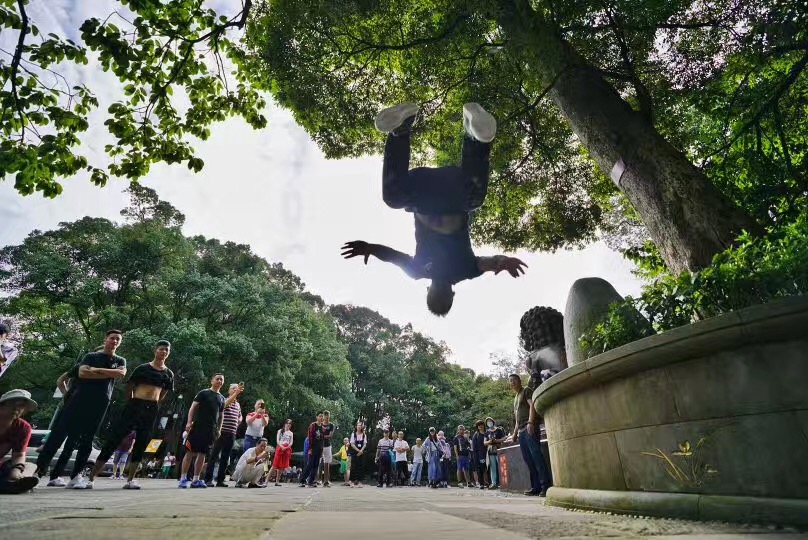 It was the morning of an early autumn day. Qiao Zhengquan, an inheritor of the intangible cultural heritage Emei Sect of Martial Arts, showed up at the Baoguo Temple of Emei Mountain, Sichuan as usual. Here, amid the crisp cool air and bathed in the rays of the morning sun, Qiao and his students practiced the martial arts. [Photo by Yan Guoliang/China.org.cn]